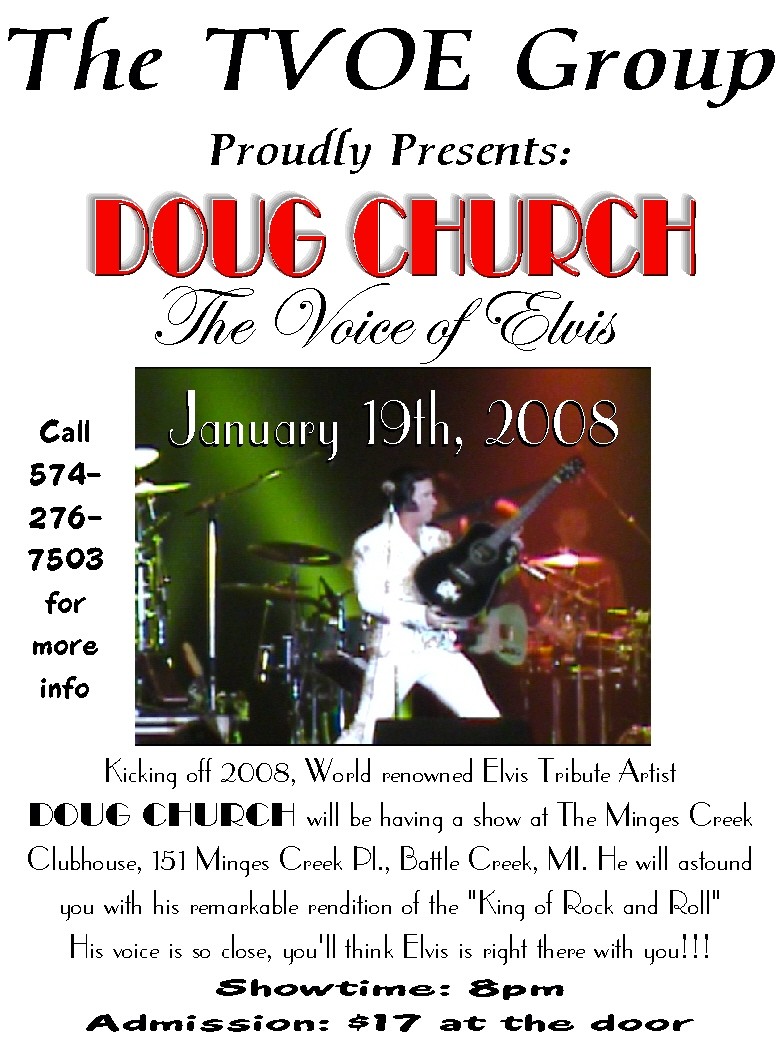 Dear Michigan Friends and Fans,
It has been some time since I have been back to Michigan but I have cleared a spot in my calendar for another fun filled show at
Minges Creek
, 151 Minges Creek Place, Battle Creek, MI (call 574-275-7503) on
Saturday the 19th of January
, 2008. The showtime:
8pm
and the admission price is only $17 at the door. There'll be plenty of fun and laughs as we listen to the best music on this planet, ELVIS MUSIC!!!
The snow cometh and the snow goeth but the Elvis Music remains! I hope to see you all there, safely and warmly.
DC
"...I'm not trying to live Elvis' life, just his music..." Doug Church