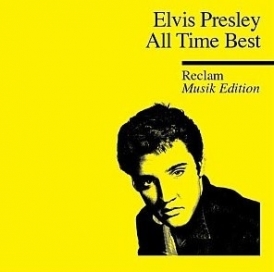 It seems that there will be another re-release of the very successful album
"Elvis 30 # 1 Hits" in Germany, which appears to be somewhat strange. Obviously the cd will be issued by the publishing company "Reclam",
which usually produces books of all kind including many school-books. The cd is called "All Time Best", but features the same content like
"30 # 1 Hits". Release date is March 25th, 2011.
Published: march 3rd 2011 09:05 PM.
Source: email/kingsworld