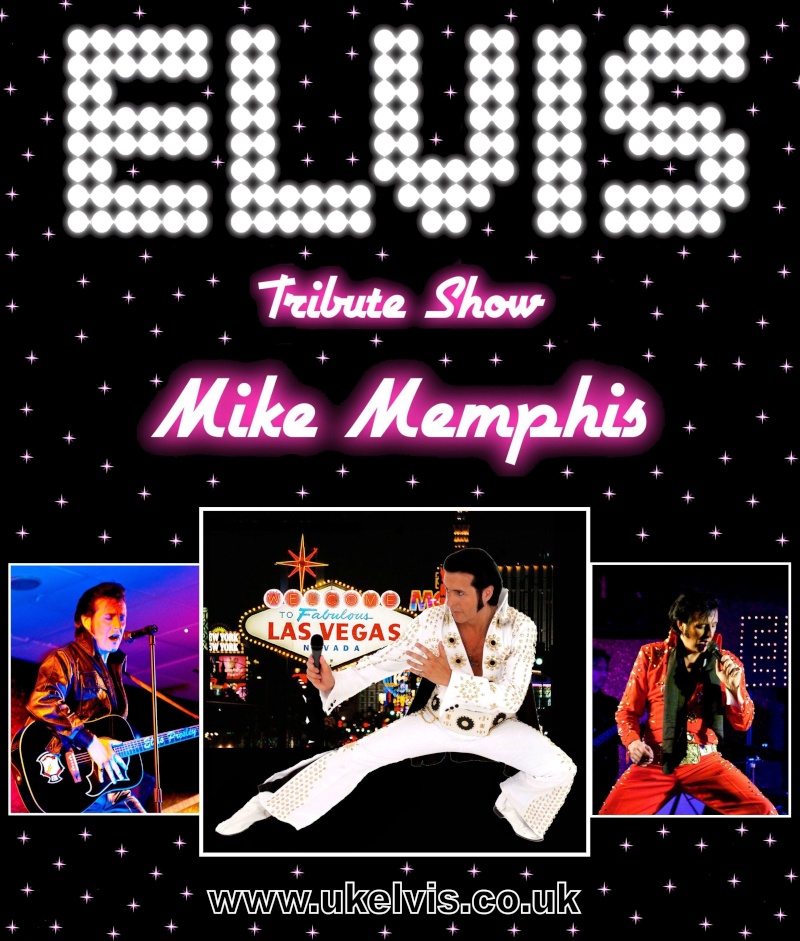 January 8th 2010 would have been the 75th Birthday of the undisputed King of Rock n Roll, Elvis Presley. This marks the start of a big year for the millions of dedicated Elvis fans throughout the World.
The Mike Memphis show has built up an excellent reputation in the ETA (Elvis Tribute Artists) World, and in a very short space of time has built up a large fan base in his native North East of England as well as Worldwide by his followers on facebook, YouTube, etc.
Why not combine the above two at your venue or event during 2010?
Our shows are designed to fit most venues and budgets. We pride ourselves in providing top class, professional entertainment that suits your guests' needs. Be it a show for your clientele just to sit relax and watch, or a show with audience participation, we can accommodate it all.
Our clients include Holiday Parks, Hotels, Sports venues, Clubs and pubs – contact us for references from a similar venue to yours.
We are also asked to perform at a variety of "once in a lifetime" private functions for special occasions such as Weddings and Birthdays. Check our guestbook on our website for feedback.
To guarantee choice, we offer 3 different show `types` - visit this link for details http://www.ukelvis.co.uk/#/the-show/4531031133
You have a great day - hope to speak to you all soon,
Take care,
Mike